Many of us use the new year as a reason to finally start a healthy lifestyle after the holidays.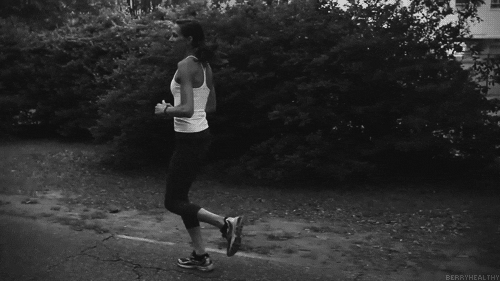 To be honest, not many us stick to our healthy plans—and I fall into that category.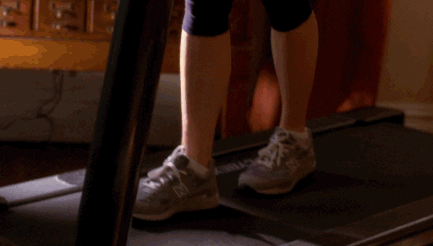 Things like work, school, cravings and or our social lives seem to distract us from eating well and exercising. Sure it sounds like a good excuse at the time, but it will catch up with us later on in life.
So I wanted to make a list of a few tips that I know will help me to keep my healthy goals and possibly help you guys keep yours. So let's get started!
       1. Drink water! I mean plenty of water.
Of course, we all love our sodas, juices, and coffee. I'm a coffee person myself, but I sometimes forget to drink water in the morning because of it.
What helps me is seeing how much water I've drunk and needed to drink during the day. Try buying a water bottle with time measurements to keep you on track like this one. You will see the results in your skin and how you feel within weeks.
      2. Exercise at home if gym costs are too high.
Gym memberships can get a little steep each month, and some of the cheaper gyms may not be in the area. If membership costs are your problem, try doing exercise routines at home.
There are so many FREE workouts online with just one click of a button. The possibilities are endless, and you could schedule your workouts ahead of time based on what you like to do. You could try dance workouts, a Pilates calendar, or yoga.
3. Go shopping! For workout out gear.
I mean, we all love an excuse to shop right? Instead of resorting to an oversized t-shirt and sweats, try buying at least two new workout outfits for the new year.
Victoria's Secret PINK, Nike, and Adidas has really cute and durable gear, but they can get quite pricey. If you're on a budget like me, you can buy brand name workout clothes that's equally as durable at places like Ross and T.J. Maxx.
4. Ready? Set. Playlist.
It may sound obvious, but updating your workout playlist can get you excited for your future workouts. If you're like me, you can discover and rediscover music almost every week. With a whole new playlist, you'll look forward to your weekly workouts.
If you're tired of your music library, try listening to already made playlists on music apps like Spotify, Apple Music or Soundcloud.
5. Groupon is your friend.
Groupon is a great way to try activities that you never thought about doing. You can take baby steps and get into yoga or kickboxing classes or you can kick it up a notch and take aerial aerobics. Not to mention it's a discounted price!
I hope these tips have helped you guys stay motivated to keep your healthy goals and live a healthier lifestyle. If you have any tips that will help keep you motivated, feel free to comment them below! Moreover, Happy New Year to everyone!